Round classic braided cotton cords with metallic thread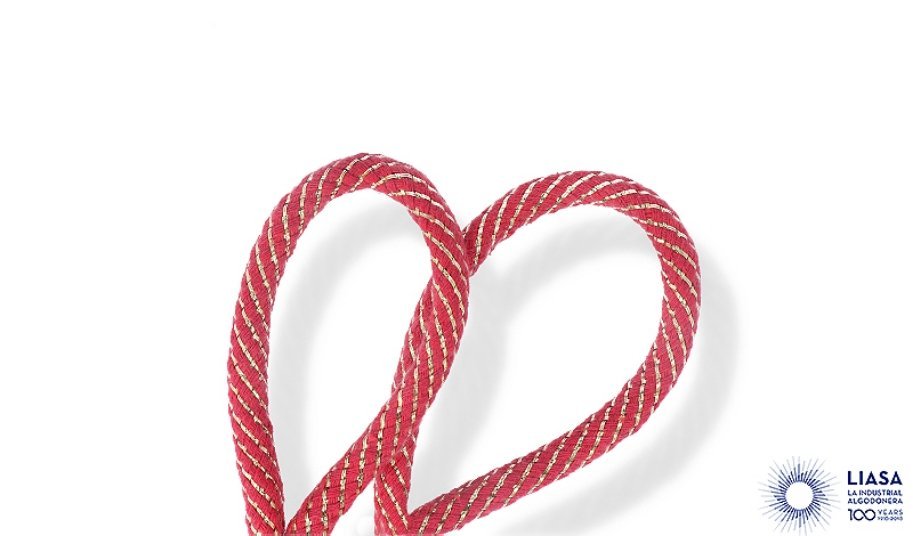 DESCRIPTION
SERIE ALGODON MIXTO ORO. It is a round braided cotton cord with classic braided normal and mixed with metallic thread of gold or silver or other colors. The metallic thread can be manufactured in different designs to give different effects. We present it in meters or decks cut custom or metal hook. Round classic braided cotton cords with metallic thread.
Types:
Braided cord / rope
Biodegradable cord / rope
Recyclable material cord
---
Materials:
Cotton-Metalic yarn
---
REFERENCES AND DIAMETERS
Available sizes:
2009 (Ø 6.5 MM)
1992 (Ø 7.8 MM)
---
COLOURS
This product has the following colours, click for more information
Cotton colours
We offer 32 standard recycled and recyclable cotton colours, on which no noxious or toxic substances have been applied for their elaboration, in compliance with the requirements of the OEKO-TEX® certification.
The ECO cotton colours complies with the REACH Regulation; therefore, it is free of substances of very high concern: CMR substances (Carcinogenic, Mutagenic or Toxic to Reproduction), PBT substances (Persistent, Liable to Bio-accumulate and Toxic) and vPvB substances (very Persistent and very Bio-accumulative). The pantone code is the most similar to our colour.
We can produce to any Pantone colour, please contact us for more information.
BLANCO ECO
NEGRO ECO
MARENGO ECO
MARRON ECO
CAFE ECO
MARRON OSC ECO
OCA ECO
TAUPE ECO
ARENA ECO
LINO ECO
TURRON ECO
PAJA ECO
MARFIL ECO
AMARILLO CLARO ECO
ORO ECO
CALABAZA ECO
POMELO ECO
GRANATE ECO
CLARETE ECO
ROJO ECO
CICLAMOR ECO
ROSA ECO
VIOLETA ECO
MARINO ECO
BLUETE ECO
AZUL ECO
CANTABRICO ECO
AZAFATA ECO
CYAN ECO
BLAU ECO
VERDE ECO
PISTACHO ECO
Packaging and graphic arts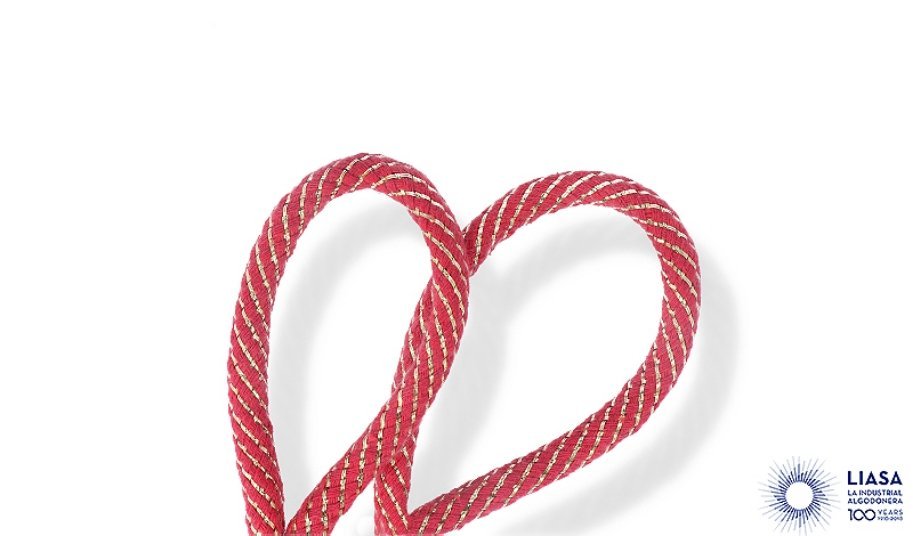 Round classic braided cotton cords with metallic thread
Ask us for more information about this product