Sustainability
Here at LIASA, we view sustainability as a set of policies designed to make economic growth compatible with preserving biodiversity as a means to prevent degradation of the biosphere caused by human action.
Our economic model is based on sustainable production and consumption in a circular economy, where materials, products and / or services are designed to last and re-enter the industrial value chain once they can no longer be used.
Lineal model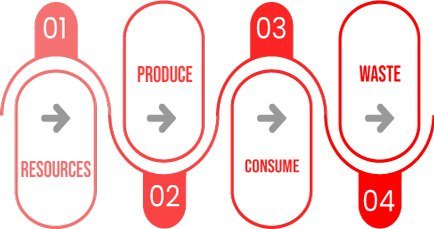 Circular model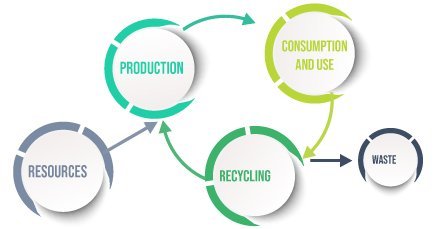 What does this achieve?
Reduced resource consumption
Increased durability of services and products
Less waste generated
Circular economy at LIASA
RAW MATERIALS (THREAD)
We use materials from different sources (synthetic, natural and recycled fibres) to manufacture our products. Part of the recycled thread we use, is simply reused depreciated material.
In addition, the vast majority of our products have environmental certifications.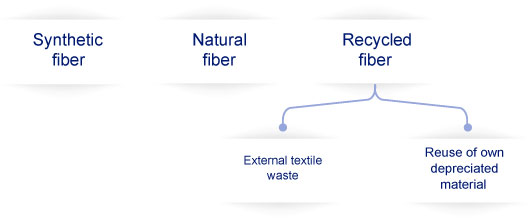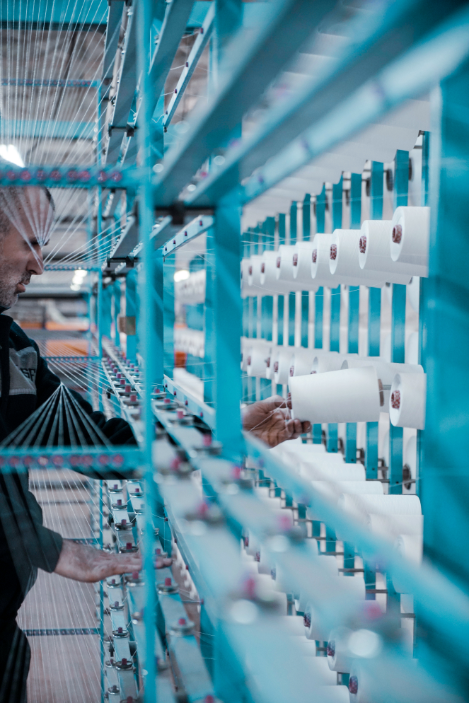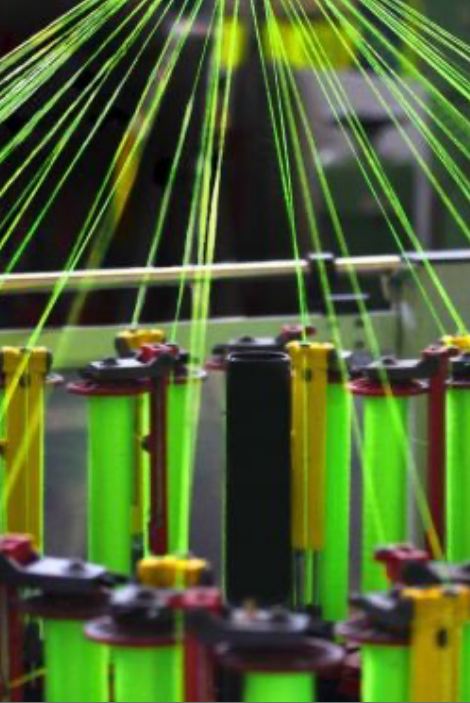 PRODUCTION
We work to achieve sustainable waste management, giving a second life to depreciated material and looking for symbiosis with other companies that can take advantage of any textile waste we can't reuse.
One of our goals is to reduce energy consumption by, making the gradual transition to renewable energy.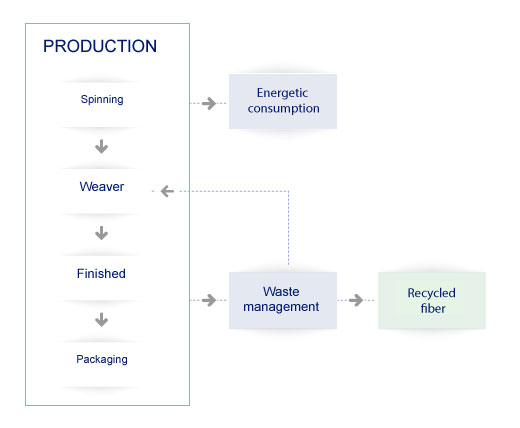 DISTRIBUTION
We group shipments to minimise the impact of freight transportation and we work with suppliers who are committed to sustainability.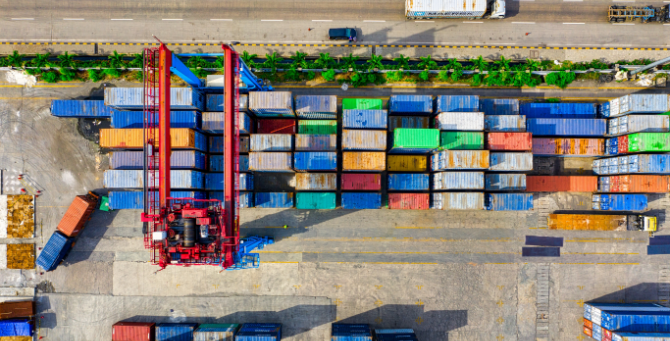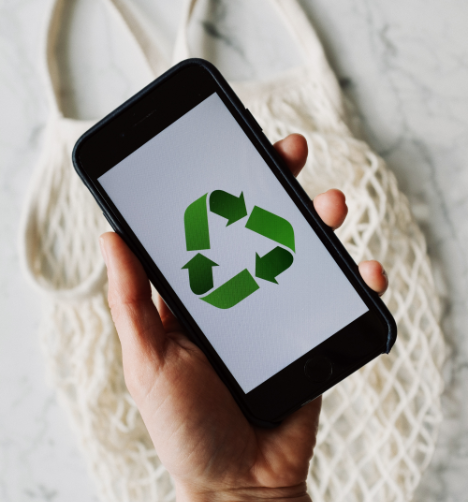 LIFE CYCLE
Most of our products are recyclable, so once used they can start a new life cycle.
Our website offers specific environmental information on the type of material used in each article.
You can find out more on our ECOLOGY page.
Go to LIASA Ecology
Projects
New plastic product made from LIASA textile waste

The aim of this project is to market plastic products made from polypropylene pellets that have been recovered from waste generated by LIASA's textile production.
We undertook this project together with NG PLASTICS, a member of the Packaging Cluster. This cluster and AEI Tèxtils (of which LIASA is a part) actively collaborated on the project, which was co-financed by the Agència de Residus de Catalunya.
More info about this project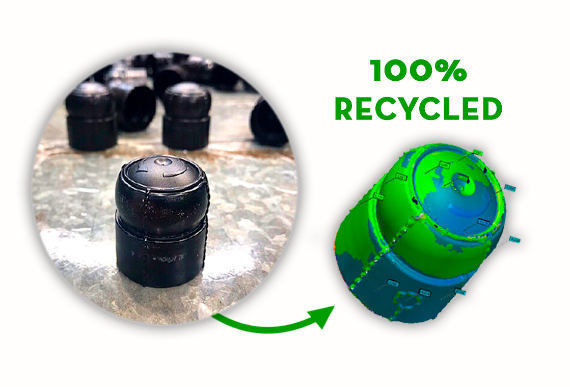 We work with certified suppliers
Committing to certified suppliers ensures the control of raw materials from the beginning.

Standard 100 by OEKO-TEX®
Standard 100 by OEKO-TEX® certification is the world's leading eco-label for textile products. With this certification, the consumer is assured that threads and fabrics have been tested for substances which are harmful to the health. Threads, fabrics, ready-made articles, accessories, as well as sponges can be certified. All our threads and ribbons comply with the Oeko-Tex Standard 100 certification.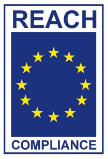 REACH regulation
The REACH regulation, a European legislation with the chief aim of improving the protection of human health and the environment against the risks involved with manufacturing, commercialising and using chemical substances and mixtures (in our case, it affects threads and fabrics). Products that comply with this REACH regulation are free from substances considered as a high concern: CMR (Carcinogenic, Mutagenic and Reprotoxic), PBT (Persistent, Bioaccumulative and Toxic) and vPvB (very Persistent and very Bioaccumulative).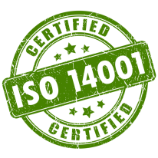 ISO 14001
ISO 14001 establishes the requirements that an Environmental Management System must meet to ensure that the company respects the environment when manufacturing their product or providing their service. At LIASA, we work with suppliers of materials for our finishes who have this certification, therefore, assuring the consumer that they comply with these management standards with regards to the environment.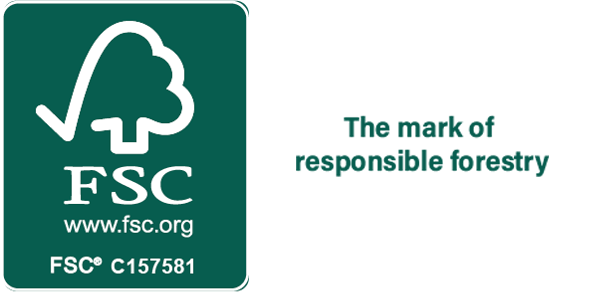 FSC® certification
The FSC® certification for paper indicates that the product has a verifiable traceability. The raw material comes from forest plantations where native trees are replanted as part of the process.
The FSC® organisation ensures the traceability of the supply chain so that, as the end user, you can be sure that when buying paper (and other wood-based products) with these certifications, you are contributing to the wellbeing of the planet.
NEED MORE INFORMATION?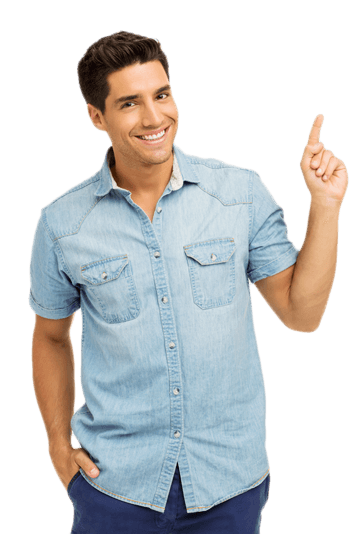 Contact with us