Helical polypropylene cord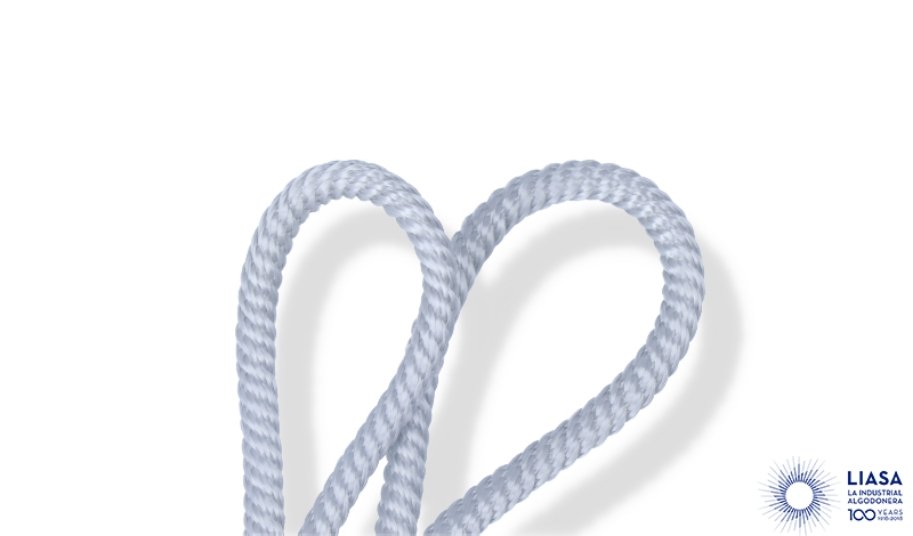 DESCRIPTION
SERIE HELICO. It is a round helical twisted polypropylene braided cord. We manufacture in the 120 standard colours and in different diameters. We can serve it by meters, cut into hot or with metal hook presented at decks. It is used for packaging, clothing, and trimmings. Helical polypropylene cord.

Types:
Braided cord / rope
Recyclable material cord
---
Materials:
100% Polypropylene
---
REFERENCES AND DIAMETERS
Available sizes:
HELICO5 (Ø 5 MM)
HELICO6 (Ø 6 MM)
---
COLOURS
This product has the following colours, click for more information
Polypropylene colours
We offer 117 standard colours and we can produce Pantone colours in small minimum quantities. In LIASA we produce recyclable polypropylene yarn with our machinery.
They comply with the requirements of the OEKO-TEX® certification; therefore, no noxious or toxic substances have been applied on the yarn for its elaboration. They also comply with the REACH Regulation; therefore, they are free of substances of very high concern: CMR substances (Carcinogenic, Mutagenic or Toxic to Reproduction), PBT substances (Persistent, Liable to Bio-accumulate and Toxic) and vPvB substances (very Persistent and very Bio-accumulative). The pantone code is the most similar to our colour.
CRISTAL
BLANCO
NIEBLA
ENEA
PLOMO
DELFIN
MARENGO
TUNEL
NEGRO
VULCANO
OPALE
ALUMINIO
ALPACA
PLATA
LITIO
ORO
DORADO
GOLDEN
PAJA
NECTAR
LAVA
CALABAZA
NARANJA
CINABRIO
ROJO
FUEGO
SATAN
GRANATE
CLARETE
OPORTO
BURDEOS
COÑAC
CAMELLO
CUERO
CASTOR
ARENA
MAZAPAN
ASTRACAN
TORTOLA
AZULINA
BLAU
BLAVINA
AZUL ELECTRICO
AZUL ROYAL
MEDAS
OCEANO
TEJANO
TURQUESA
LAGO
GREEN
JADE
ESMERALDA
VERDE OSC
JUNGLA
VERDE BILLAR
CIRUELA
LIMA
CITRON
MORADO
VIOLETA
LAPISLA- ZULI
AMORATA- DO
MALVA
HELIO
LILA
UVA
IRIS
CARTAGENA
ROSA PASTEL
ROSAE
PESCA
FUCSIA
CICLAMOR
PURPURA
VINOSO
RUBINA
FRESILLA
ALEJANDRIA
BALTICO
SHARK
ESCARCHA
CANET
ALITALIA
INDIGO
MARINO
PACIFIC
NOCTURNO
MUSGO
VERDUSCO
ALGA
OLIVA
LAVANDA
PISTACHO
BEIGE
CREMA
CANARIO
MIMOSA
AMARILLO
YEMA
TEJA
ARCILLA
ROJIZO
CASTAÑO
TABACO
MARRON
MARRON SUPER
CAFE
MADERA
DROMEDA- RIO
AVELLANA
PARDO
MARFIL-1
CRUDO
AMARILLO F
NARANJA F
ROSA F
VERDE F
Packaging and graphic arts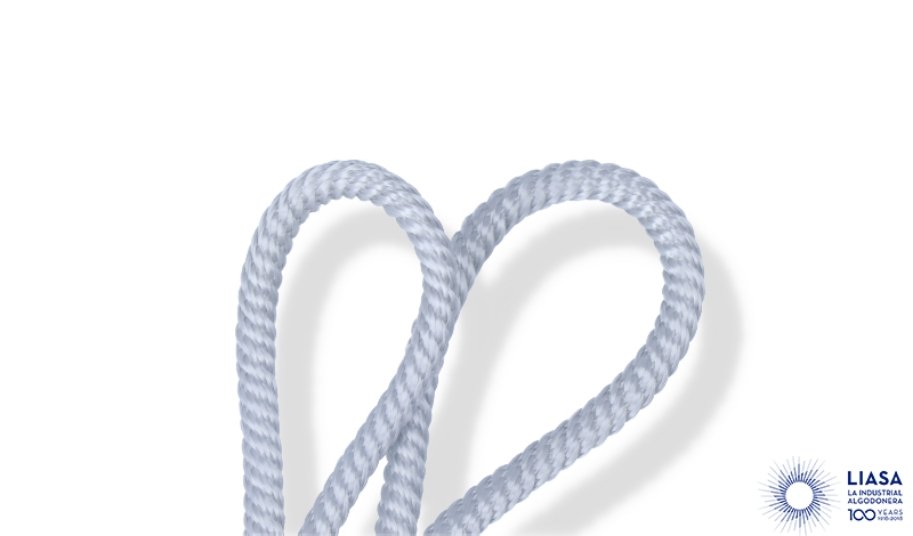 Helical polypropylene cord
Ask us for more information about this product