Gold and silver elastic round cords for folders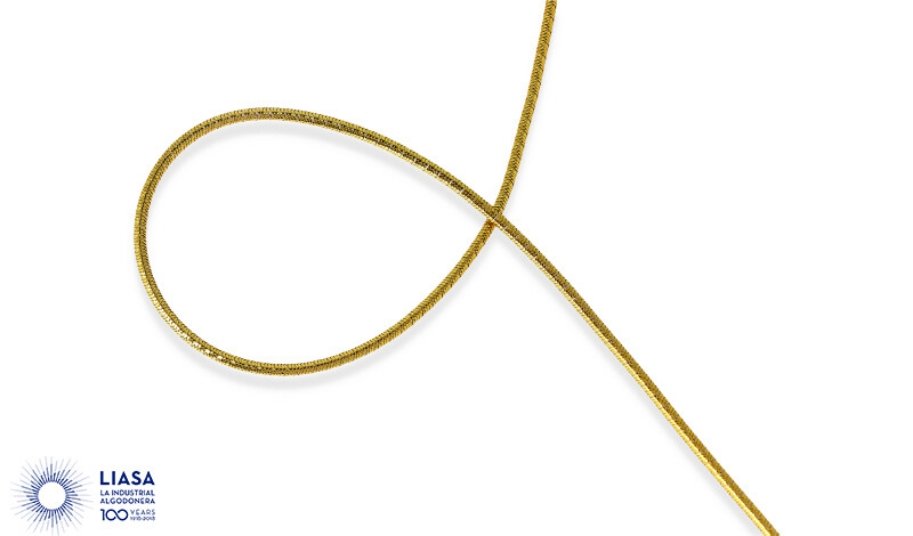 DESCRIPTION
SERIE GOMA ORO: Gold and silver elastic round cords for folders. Produced in different colors and diameters, with metal hooks or film plastic hooks(elasticated treasury tags) or cut at the length desired or in reels. Round cord elastics can be produced by pieces and presented in bunches or in meters presented in reels. Round elastic cords for folders.

Materials:
100% Metalic yarn
---
REFERENCES AND DIAMETERS
Available sizes:
351/0,8 LUREX (Ø 0.8 MM)
351/0 LUREX (Ø 1.2 MM)
351/1 LUREX (Ø 1.4 MM)
351/2 P LUREX (Ø 1.8 MM)
351/3 P LUREX (Ø 2.1 MM)
---
COLOURS
This product has the following colours, click for more information
Metallic yarn
Colour chart for metallic yarns. Silver and gold are the standard(*) but, DEPENDING ON THE KIND OF ROPE, we can also manufacture on other colours, please contact us! The pantone code is the most similar to our colour.
NEGRO
CASTAÑO
CASTAÑO
VERDE BILLAR
LAVANDA
LAVANDA
PLOMO
ESCARCHA
ESCARCHA
LAGO
TURQUESA
AZUL ELECTRICO
AZUL ELECTRICO
UVA
HELIO
PURPURA
ALEJANDRIA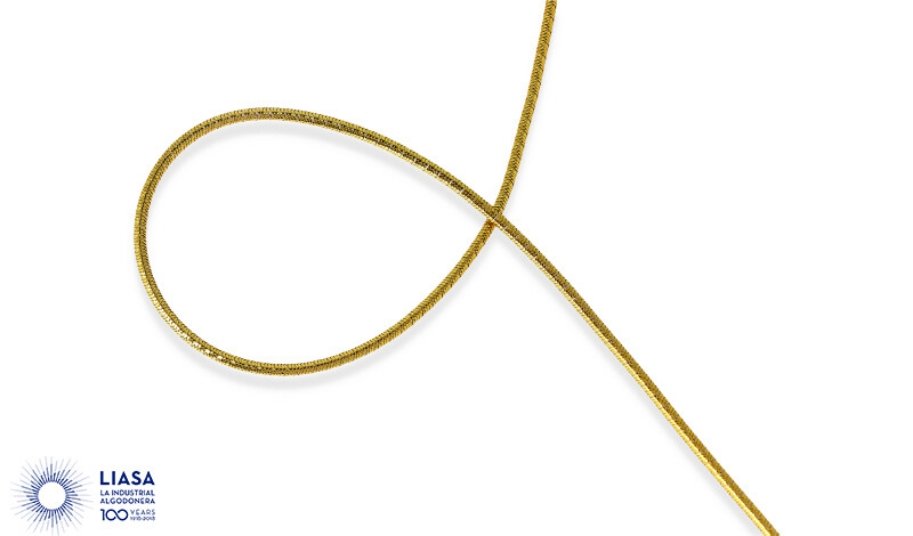 Gold and silver elastic round cords for folders
Ask us for more information about this product