Ribbon loop with Film Hook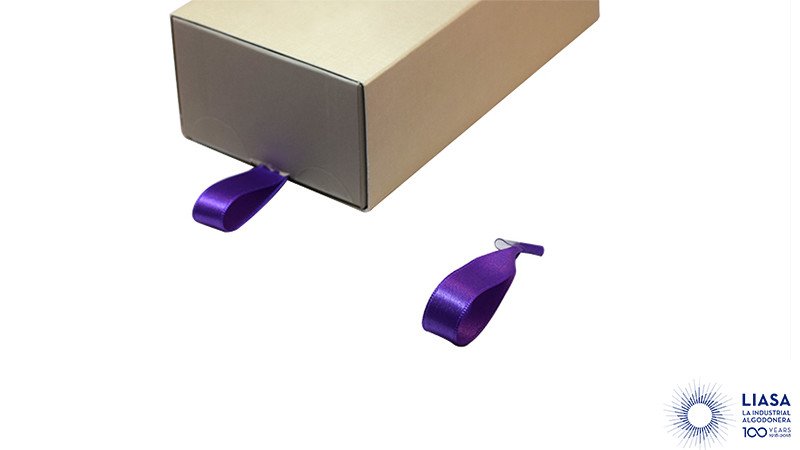 Ribbon loop with Film Hook
The Loop with one Film Hook finish is a especially clean and elegant finish. It acts as a tether anchor once it is slipped through the hole.
It saves time and money in the manipulation of the rubber. This finish is widely used in premium boxes.
---
Observations
The Film Hook can be applied to ribbons of a maximum width of 10 mm and we can customise it according to customer specifications (design and colours of the ribbon, including the customer's logo, etc).
NEED MORE INFORMATION?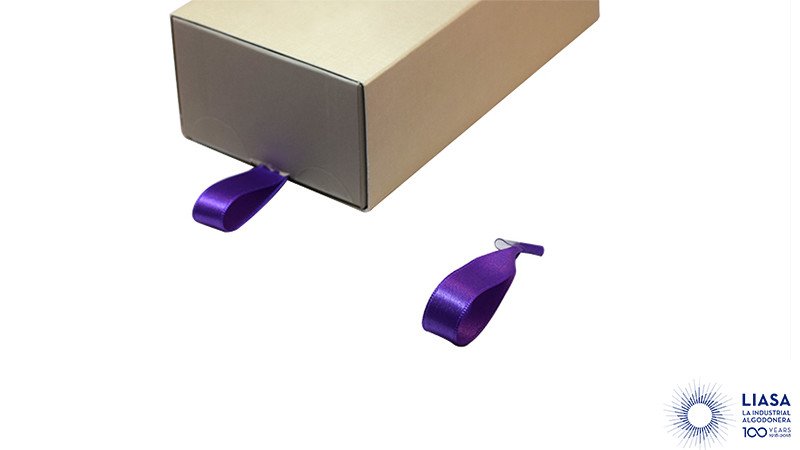 Ribbon loop with Film Hook
Ask us for more information on these applications